To create a "platform ': to create a customer-centic new inegrated investment service plaform that can 'meet customer needs, and achive customer values'.Establish two kinds of "awareness : that is , to establis h the awareness of sustainable development and the awareness of creating values for society.
shareholders,customers and employees.
Form three "core compettivenesses " form professional ailty innovation ability and risk control ailityfor the operation and management, busimess developmentof the company.
Our values:Provide honest services for customers and create professional values.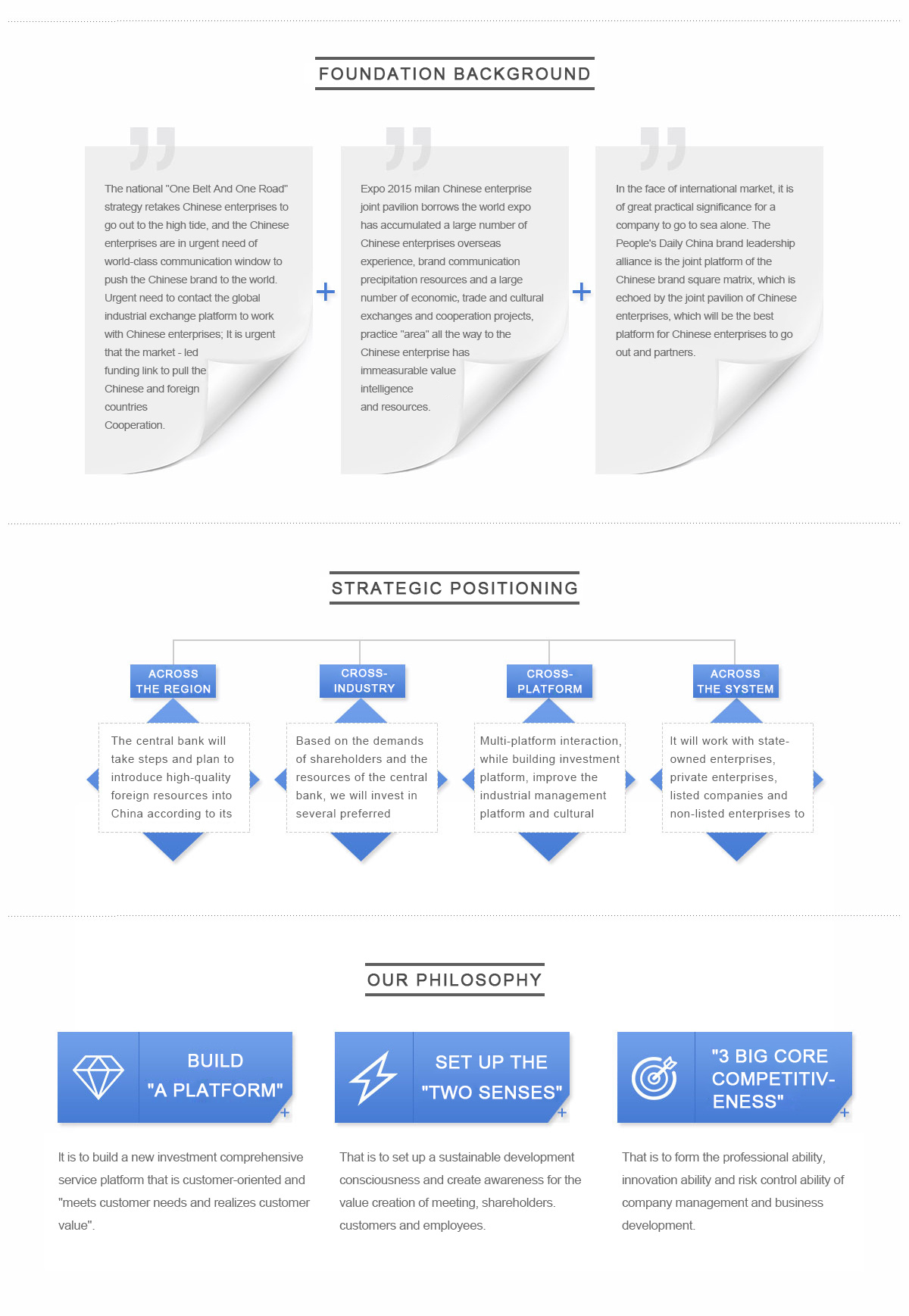 China Corporate United Investment Holding Co.,Ltd
Address: 10F, A MANSION, 291 Fumin Road, Shanghai, 200031
Mobile
Wechat