Mr. Jianhua Wei Chairman / President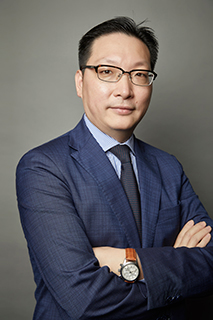 Mr. Jianhua Wei, male, born in December 1974, bachelor of Laws from Zhejiang University; master of International Economic Law from Shanghai Maritime University; master of Laws from University of Southampton, UK.
Mr. Wei served as lawyer at the London headquarters and Hong Kong branch of INCE&CO, which is a famous British law firm; business director of World Expo Development Group; managing director of World Expo Economic and Trade Co., Ltd.; and chairman of Hehe Funds. He has a wealth of experience in legal affairs, investment and financing, and business management.
From 2004 to 2012, he served as assistant director, deputy director and director of the Legal Affairs Department of the Coordination Bureau of Shanghai World Expo. He was involved in the preparation, construction, international exhibitor invitation, market development and park operation of the Shanghai World Expo. He served as executive deputy director and general representative of the Executive Committee of the China Corporate United Pavilion at the 2015 World Expo in Milan, Italy, being responsible for the initiation, preparation, construction, operation and follow-up use of the China Corporate United Pavilion. He successfully completed the exhibition at the 2015 World Expo in Milan, which was deemed as a successful case in which the national task was fulfilled by taking advantage of the market system. He was also the vice president of the Youth Federation of Pudong, Shanghai.
He was awarded the Shanghai May 1 Labor Medal in the year of 2007 and 2010; 2011 advanced individual of intellectual property protection for national key projects jointly granted by the Ministry of Public.
Dr. Qiuhong Lu Chief Engineer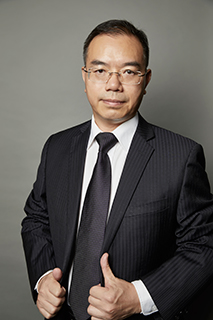 Mr. Qiuhong Lu, male, born in September 1966. He is a senior economist, senior engineer and professor of engineering. He is a Master of Architecture, Economics and Management and a Doctor of Civil Engineering Construction and Control in Xi'an University of Architecture And Technology. He is now the chief engineer of CCUI.
Dr. Lu was the Manager of Engineering Department, and later, Deputy General Manager of China MCC20 External Trading Company; Project Manager of China MCC20 Group companies in Mexico, Songjiang and Changshu; General Manager of China MCC20 Industrial Engineering Company; Chairman and Party Secretary of Ningbo MCC20 Construction Co., Ltd; General Manager Assistant of China MCC20 Group Co., Ltd; etc.
Dr. Lu is the inventor of several engineering devices; his book - was published by China Architecture & Building Press; Many projects that presided by him won prizes like Shanghai "Quality Structure Award"; he is also the master advisor of Xi'an University of Architecture And Technology.
Ms. Wei Huang Chief Financial Officer
Ms. Wei Huang, born in May 1971, senior accountant, senior corporate risk manager CSERM. She is now Chief Financial Officer of CCUI.
She graduated from the major of finance and accounting, has more than 20 years of financial work experience, masters a more comprehensive accounting professional theory, modern business management knowledge, familiar with financial laws, regulations and systems, she plays a major role in demonstration and decision-making ability in terms of the macro Economic trends and changes in the market environment with keen analytical judgment.
She has been involved in the financial management of large group companies and in the preparation, management and operation of private equity funds such as real estate, film and television, and environmental protection.

She has extensive experience in the preparation, management and capital operation of film and television cultural industry funds and is involved in the filming of "Mermaid" by Stephen Chow.
Mr. Yueming Chen Board Secretary & Executive Director of CCUI (Shanghai) Asset Management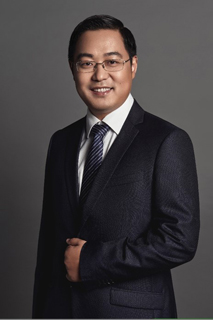 Mr. Chen Yueming, born in June 1984. He is now the Board Secretary of CCUI, and Executive Director of CCUI (Shanghai) Asset Management Co., Ltd.
Mr. Chen served as Director and Deputy General Manager of Great Culture Capital Management Limited; Senior Manager of Procter & Gamble (China); Senior Manager of L'OREAL (China); Deputy General Manager of the fund department of Guizhou Cultural Industry Co., LTD. He has been investing in culture, film and television, education, TMT and consumer goods industry for a long time., and specialize in the strategic layout of the industrial chain investment. He was responsible for the merger, reorganization and listing of many global investment projects. He successfully launched a number of special funds for culture and TMT industry, and invested in several cultural companies, as well as movies, TV dramas and so on. He has rich experience in fund management and investment and financing.
Ms. Xia Li Assistant President & Vice President of CCUI Europe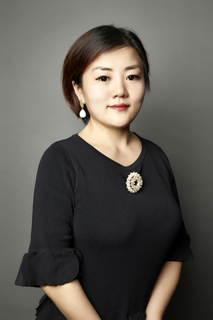 Ms. Xia Li, female, born in July 1986, graduated from University of British Columbia Sauder School of Business, Bachelor of Finance; also received diploma in business administration from Columbia College ; with a high level of academic achievement and graduated within three years to obtain two degrees.

Before joining CCUI, she had more than nine years working experience in the global liquid chemicals and other specialty bulk liquid shipping & storage pioneer enterprise. She successively worked in Singapore, the Netherlands, the United States, Norway and China, and she had sailed with chemical tanker, Bow Century, in the U.S Gulf and the Gulf of Mexico. Additionally, her multicultural background makes her unique, she grew up in Asia, educated at North American universities, worked in Asia, North America and Europe, and obtains good knowledge of eastern and western cultures and values. She is proficient Chinese, English, and Norwegian.

Since January 2017, she has been serving as Assistant President of CCUI, and also in charge of CCUI Europe as vice president.