My Wife, My Mother, My Mother-in-law by Chunhe Opera Troupe successfully staged on Mother's Day. The layout of CCUI Culture Company's performance industry continues to warm up
---
From May 11 to 12, 2019, the light urban comedy My Wife, My Mother and My Mother-in-law, which was invested and produced by CCUI (Shanghai) Culture Development Co., Ltd, came to a successful conclusion in the theatre, and was highly praised. It laid a good foundation for the film adaptation of the play.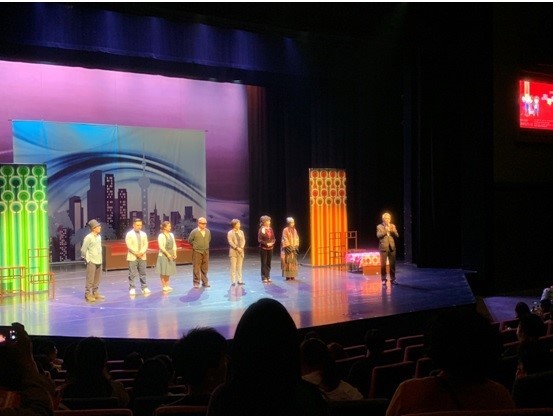 This performance is the second round of the play in mainland China. It adheres to the theme of "a family on both sides of the Taiwan Straits" and "love should be spoken out loud", and tells an interesting story about the union of a Taiwanese girl and a young man in Shanghai in a relaxed and humorous style. On Mother's Day, the play attracted nearly 1200 Shanghai audiences, with a attendance rate of 70%. In the 12th China Art Festival and the 70 works of Jing'an Modern Drama Valley in 2019, it also ranked the top in attendance rate and achieved good results. The Jiefang Daily, Xinmin Evening News, China News Agency, Sina, Tencent and other major online and offline media reported on the play and gave it to them. With affirmation. At the end of the performance, the audience was highly praised, believing that the play vividly explained the importance of understanding and tolerance between family members, so that they also got thinking and inspiration in the joy.
My Wife, My Mother and My Mother-in-law was created by Taiwan Chunhe Opera Troupe. As the mainland investor of Chunhe Opera Troupe, CCUI Culture Company will take Chunhe Opera Troupe as the breakthrough point of layout performance industry. In the future, it will closely follow the cultural strategic layout of Shanghai. With Chunhe Opera Troupe as the carrier, it will plan more performances with cross-strait characteristics, invest in and produce more stage plays with urban comedy style, and cultivate them. More excellent performers in China will continue to create value and strength for the domestic cultural market.