CCUI Participated in Sino-Georgia Common Market Zone Signing Ceremony Georgian Government and Enterprise Delegations Trip Ended Satisfactorily
---
On September 18th, Sino-Georgia Business Forum was convened successfully in Xiamen. As one of the project leaders of the Georgia common market cooperation zone,CCUI supported and actively participated in the forum. CCUI's chairman, Jianhua Wei, and Chief Engineer, Qiuhong Lu, were invited to the event, and brought CCUI's drone project to the forum.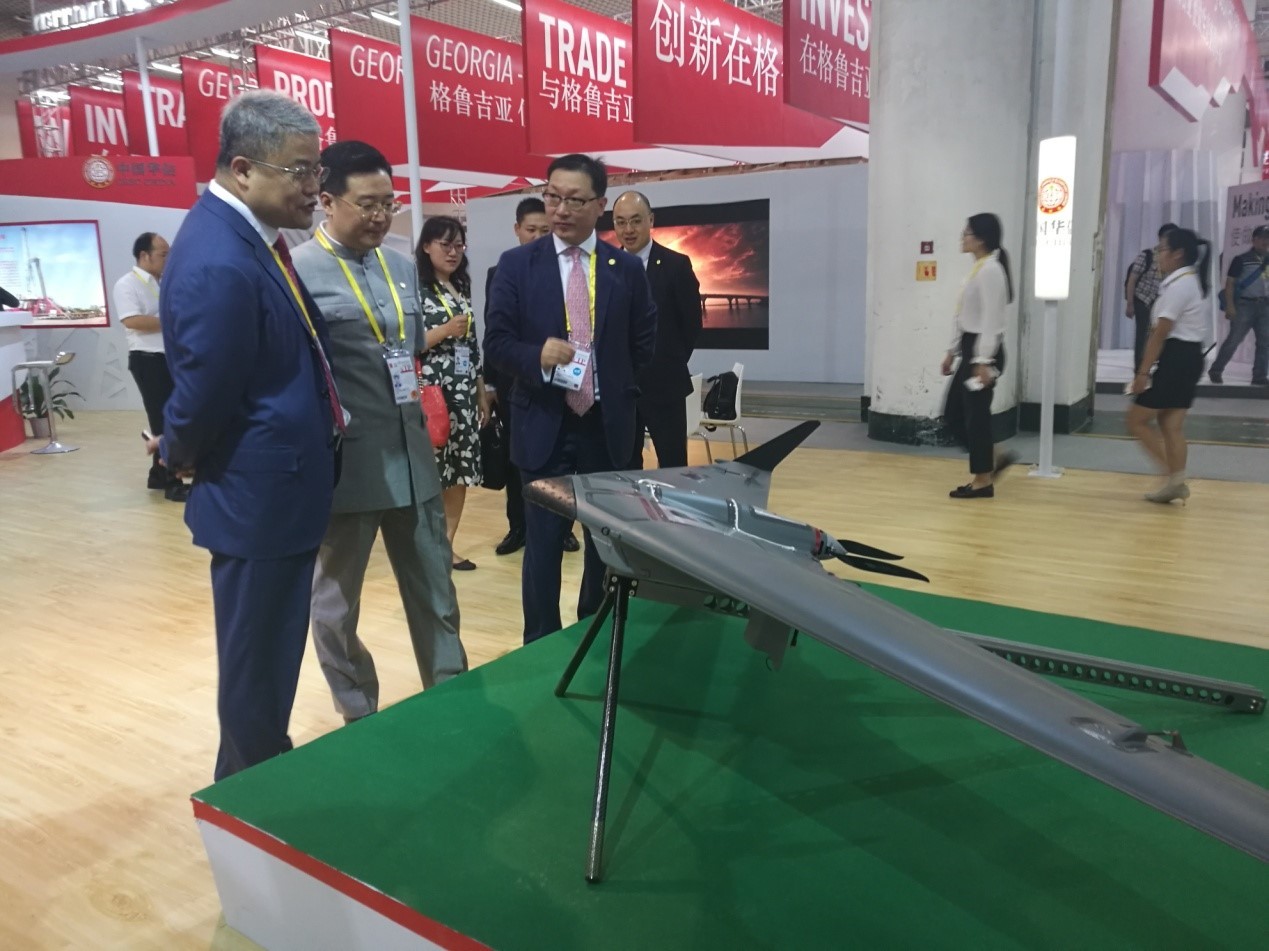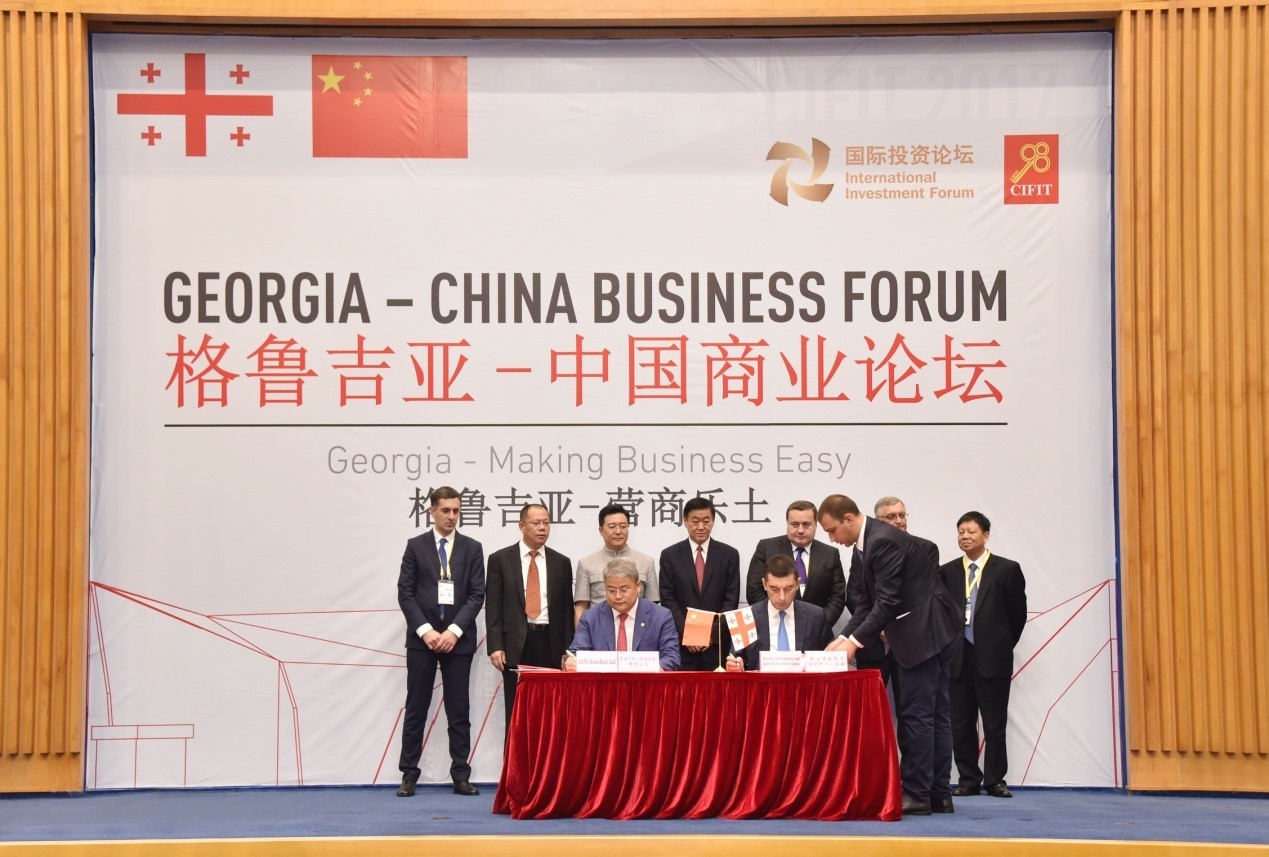 The project of the Georgia common market cooperation is an upgrade to the POTI Free Industrial Zone(PFIZ). PFIZ will be heavily dissected into 3 major parts, including manufacturing, logistics, and financial services. It is aimed to build an economic cooperation zone between two countries based on China's national strategy 'The Belt and Road', CCUI aspires the project to be the hub between the Black Sea and the Caspian Sea region, and fully operates itspurposes including Eurasian free trade, offshore services, processing and manufacturing. CCUI earnestly hopes Chinese productsand commodities could finally enter European markets and the world.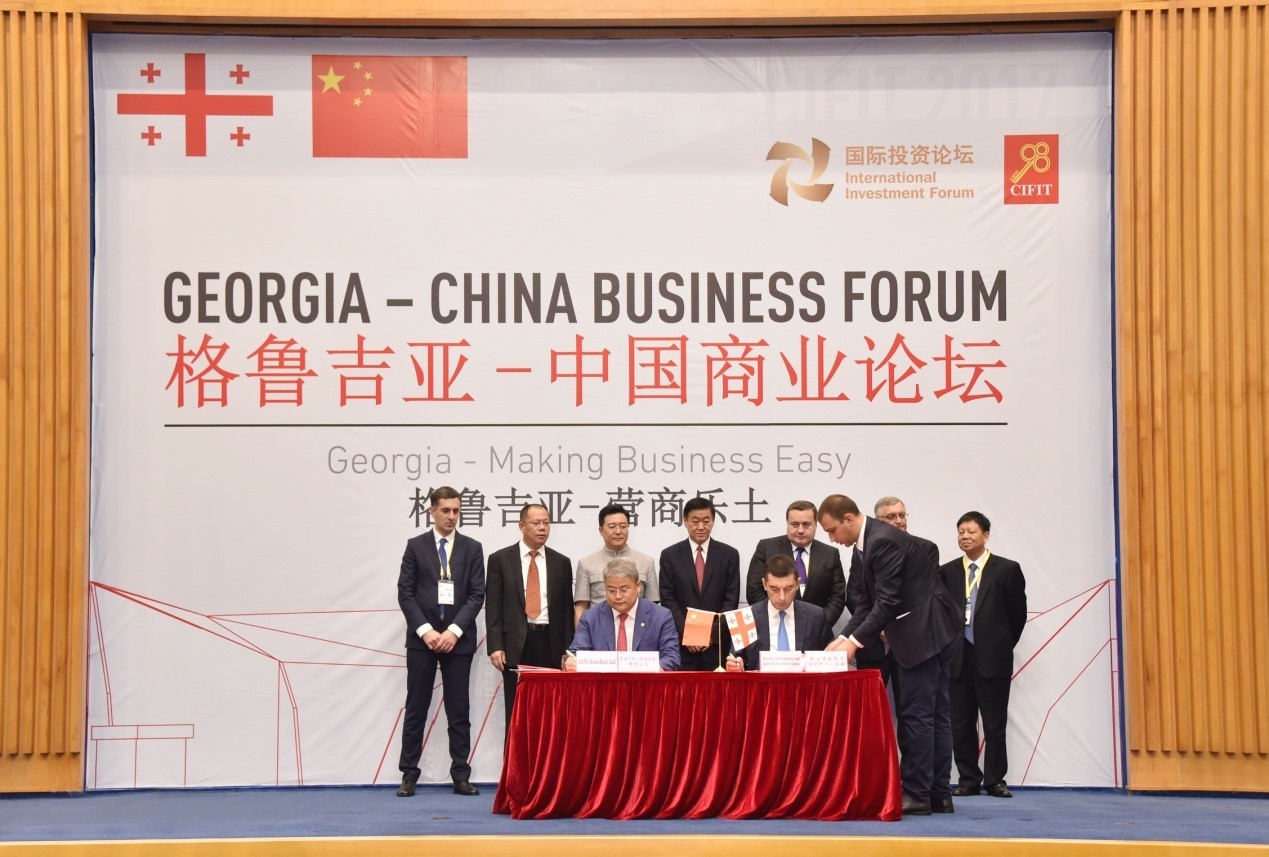 During the forum, CEFC's executive director, Jianjun Zang, and Minister of Economic and Sustainable Development of Georgia, George Gakari,on behalf of both sides,signed the ' PFIZ Supporting Policies Memorandum' and ' Share Purchas Agreement of PFIZ' . They both committed to fully developing the purpose of Project, and working closely to achieve common goals.
CCUI's chairman, Jianhua Wei, has also shed a light on the forum, and delivered a speech on the Georgian Common Market zone that has deepened the trust and understanding for all guests. He truly wishes both sides can devote themselves into it.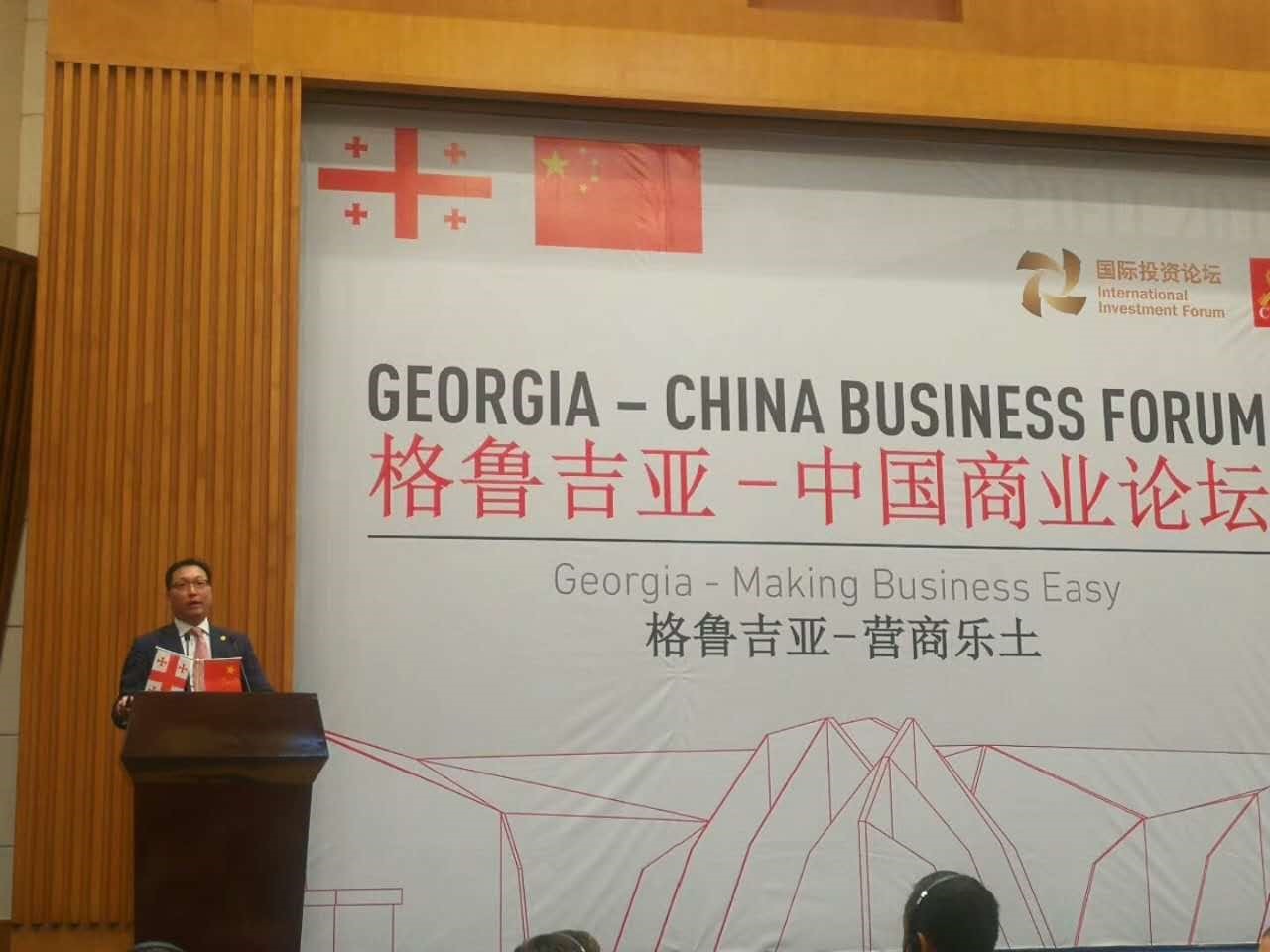 On September 19th, Geroge Gakari (minister of Economic and sustainable Development of Georgia), Giorgi Cherkezishvili (deputy minister of Economic and sustainable Development of Georgia), and Ivane Chkhartishvili (Chairman of Sino-Georgia Friendship Association) have led 20 government delegations visited Shanghai. Georgian side, CEFC, and CCUI had a cordial conversation on the progress of the project and the current situations of the cooperation. Both Georgia and China will jointly hold the opportunities and seek mutual benefit and win-win development.