CCUI supports the 19th China International Fair for Investment and Trade
---
From September 8 to 11, 2016, the 19th China International Fair for Investment and Trade(CIFIT), known as the largest and most influential international investment fair, was hosted by the Ministry of Commerce in Xiamen. Over 40 countries along the Silk Road Economic Belt and 21st Century Maritime Silk Road, including Italy, the Guest Country of Honor, were invited to the fair, themed "Focusing on the Belt and Road, and Promoting Connections and Exchanges". And a series of high-end exhibitions, international investment forums, prestigious seminars and matchmaking events were held. As a partner of the 19th CIFIT, CCUI bridged Chinese and Italian companies to communicate, and promoted the dialogue and cooperation among enterprises and between the enterprises and governments of the two nations.
On September 8, Wang Yang, member of the Poliburo Standing Committee of the Communist Party of China and Vice Premier of the People's Republic of China, visited the exhibition booth of CEFC China (one of shareholders of CCUI) and had a cordial conversation with Chan Chauto, President of CEFC China, and Wei Jianhua, Chairman of CCUI. Vice Premier Wang Yang listened to a brief on CEFC and CCUI's investment and development in Europe, and acknowledge the progress that has made.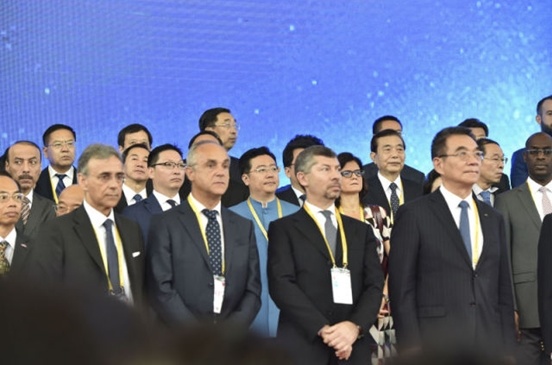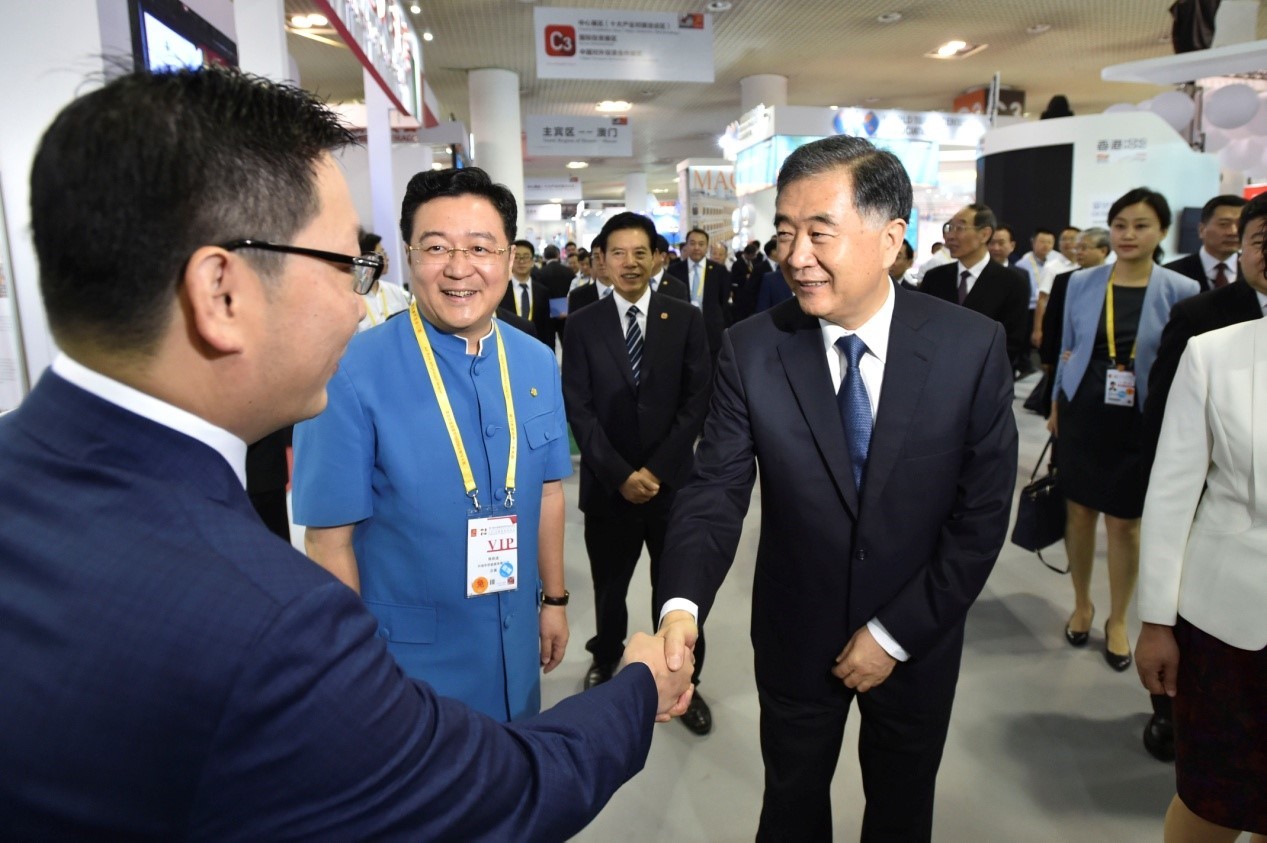 Chairman Wei Jianhua attended a series of events including the opening ceremonies of the fair and the Italian Pavilion, the keynote forum of the international investment forum and etc. He also joined Chan Chauto, President of CEFC, Zhang Changping, Chairman of Political Consultative Conference of Fujian Province, Ivan Scalfarotto, Undersecretary of State at the Ministry of Economic Development in Italy and Zhang Jian, Chairman of Political Consultative Conference of Xiamen in cutting ribbons at the opening ceremony of the Italian Pavilion, which unveiled the exhibition of Italian enterprises in the fair. During the International Investment Forum, Chairman Wei Jianhua delivered an important speech, and said that as China and Italy has had a long history of international trade, investors and consumers from both countries could obtain more innovative products and technical resources from each other achieving complementary advantages.
On the same day, a China-Italy night event co-hosted by CEFC China and CCUI, was held and attended by Zhang Changping, Ivan Scalfarotto, Liang Jianyong (Vice-governor of Fujian Province), and delegates of governments and private sectors from China, Italy, India, Afghanistan and other countries. All the attendees had in-depth dialogues on business and corporation opportunities, opening up new prospects for the economic and trade development of China and Italy.