FEIA of Russian Federation visited CCUI for Consultation and Cooperation
---
On April 11, 2019, Mr. Slava Borisov, Executive Director of FEIA of Russian Federation, Yong Taizhao, Chairman of Sichuan Zhongchuangtaihe Industrial Co., Ltd., and Ernst & Young partners visited CCUI. Lu Qiuhong, Chief Engineer of CCUI, and Wu Rong, Chief Researcher of CCUI Common Market Center, received and attended the meeting.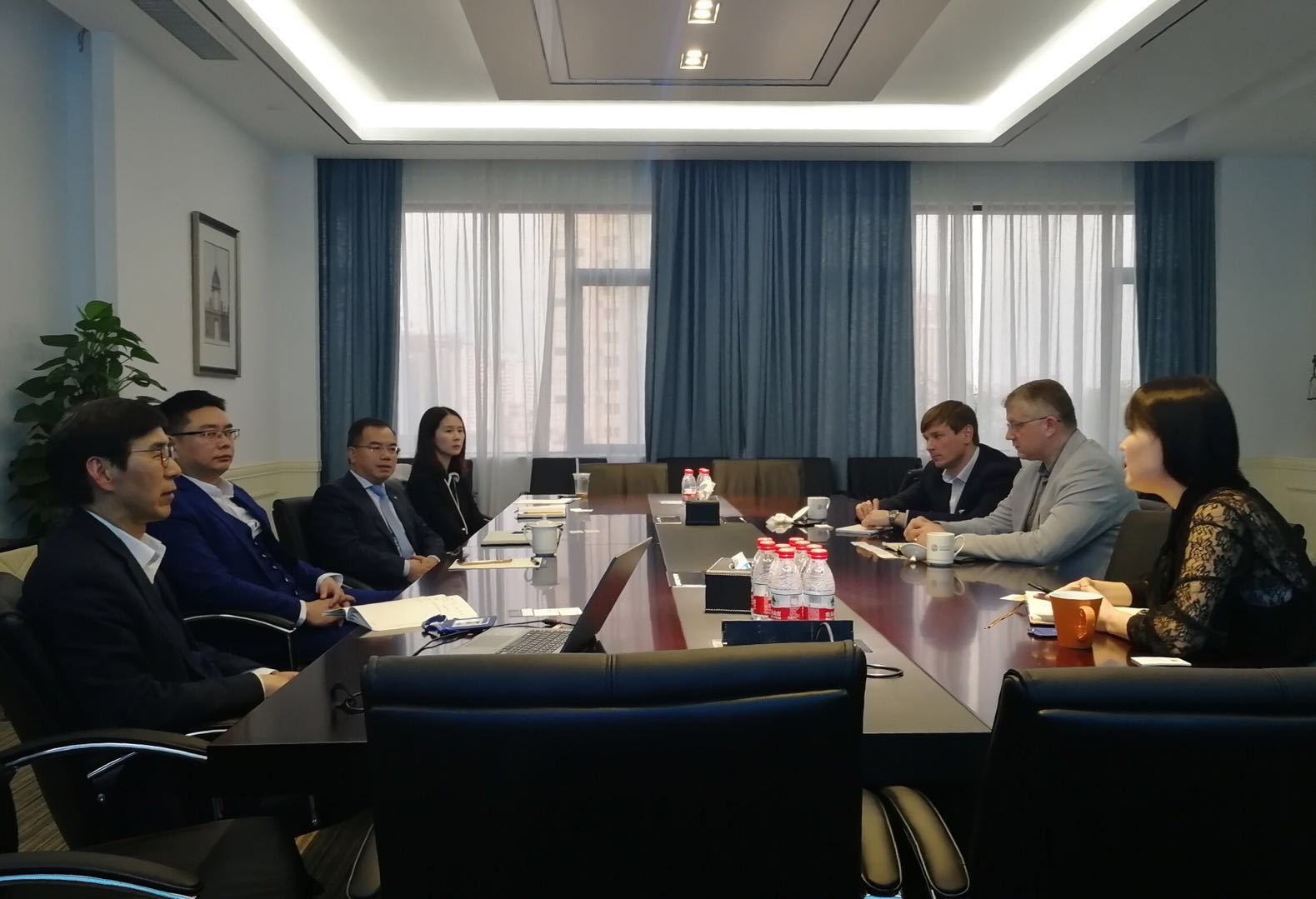 FEIA was established by the Russian government in August 2016 to attract advanced residents of special economic zones, attract direct investment and promote exports. It is an integral part of MINVR. It effectively supports and promotes the implementation of new projects in the region, and helps partners around the world to find suitable development projects in the Far East.
During the meeting, Mr. Slava introduced in detail the project resources of the FEIA, including wood pulp processing plant, mining resources, trade in agricultural and sideline products, and proposed two ways of project participation, i.e. solely invested by Chinese enterprises or cooperated with Russian local enterprises.
Lu Qiuhong showed great interest in what Mr. Slava said about the project. Both sides will carry out due diligence and feasibility study of the project as soon as possible, and pragmatically promote the next cooperation.