The shareholders' meeting and board meeting of Ningbo Zhongche Equity Investment Fund Management Co., Ltd. were successfully held
---
On May 23, 2019, The shareholders' meeting and board meeting of Ningbo Zhongche Equity Investment Fund Management Co., Ltd. (hereinafter referred to as 'Ningbo Zhongche') was successfully held in Yinzhou District of Ningbo.Representatives of shareholders, directors and general managers of the company attend the meeting. Wei Jianhua, Chairman of CCUI, attended the meeting as a representative of shareholders.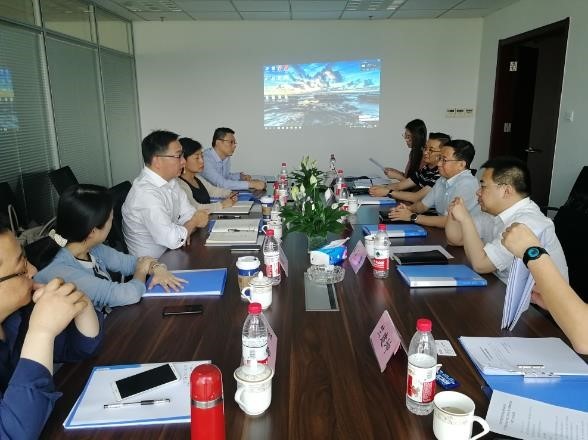 Established in December 2015, Ningbo Zhongche is an important platform for capital operation and equity investment to implement the summary spirit of the conference on industrial and financial cooperation between CRRC and Ningbo Municipal People's Government, give full play to the advantages of resource convening of Zhongche brand and the regional industrial influence of Ningbo Base. In order to implement the development strategy of "industry-finance integration" of CRRC, fully exploit the regional superior financial resources and integration capabilities of Jiangsu, Zhejiang and Shanghai, stimulate the equity investment business vitality of Ningbo Zhongche and actively activate the stock funds, Ningbo Zhongche introduced CCUI as its strategic shareholder on March 29, 2019.
The meeting considered the company's financial accounts and budget report, determined the business plan and objectives for 2019, clarified the company's management framework, and improved the company's various systems.
Leaders at the meeting raised demands and expectations for the development of Ningbo Zhongche.Wang Tan, Deputy General Manager of CRRC Equity Investment Co., Ltd., a shareholder representative, said that Ningbo Zhongche should base itself on Ningbo, step out of Ningbo and occupy a bigger market; Wei Jianhua, Chairman of CCUI, proposed that it should establish method self-confidence and goal self-confidence, make full use of all kinds of funds, rely on Shanghai Science Creative Board closely, and do a good job in investment and financing and investment withdrawal. Yan Dejia, Chairman of Ningbo Zhongche, proposed that the fund should be laid out in the Yangtze River Delta and East China, focusing on industry, building China's core technology, integrating resources from all sides, establishing brand image and seizing opportunities for the development of the times.