Production Team of Stage Play <My Wife, My Mother, My Mother in Law> of CCUI was established
---
China Corporate United Investment Holding Co., Ltd (CCUI) invested in Taiwan famous stage play <My Wife, My Mother, My Mother in Law>. The establishment meeting of production team of the play was held successfully in CCUI (Shanghai) Culture Development Co., Ltd (CCUI Culture) on 26th December, 2018.
The meeting was held by Ms. Li Bing, the General Manager of CCUI Culture. Director of the play Ms. Lang Zuyun, Mr. Xu Bai'ang, producer Mr. Lang Zuming, Mr. Deng Qingxian and other members of Chunhe Troupe attended the meeting.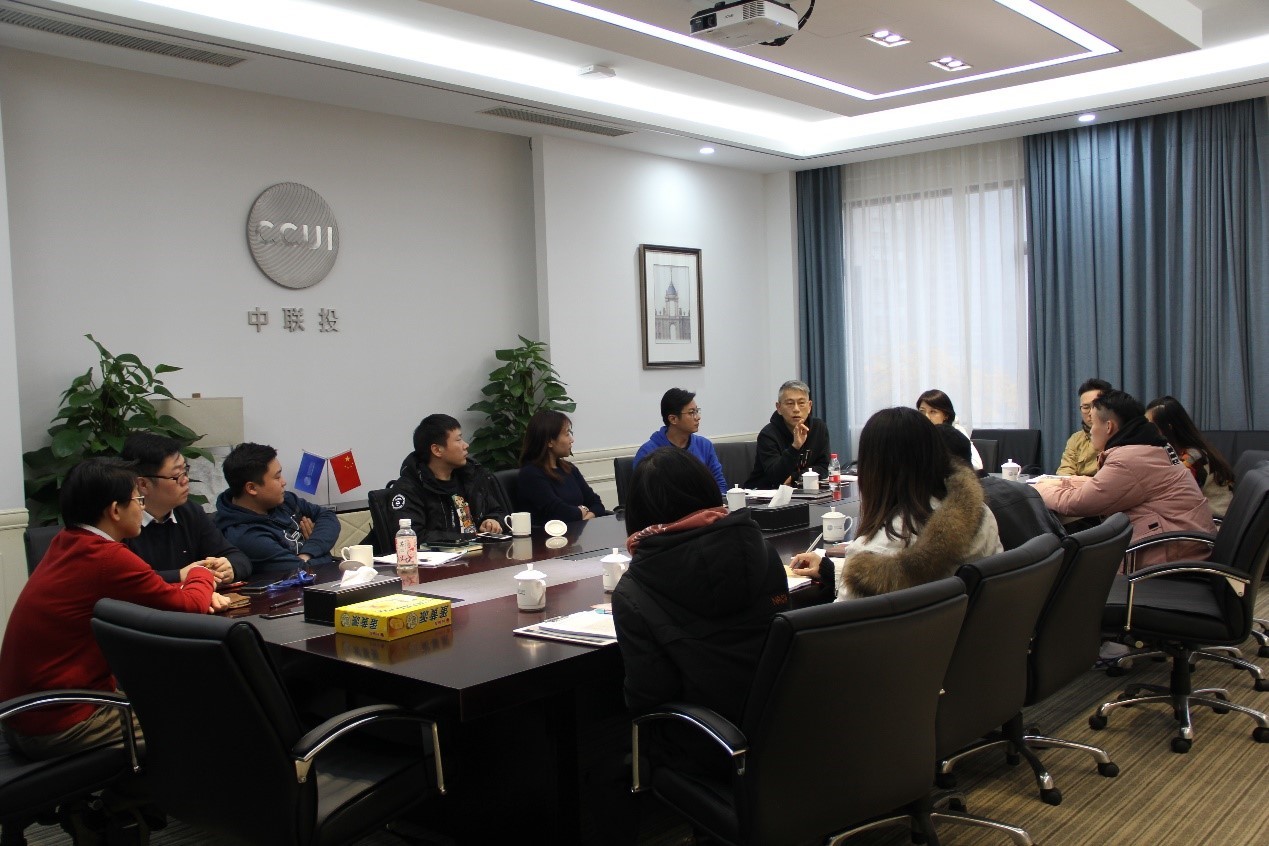 Performance style and content of <My Wife, My Mother, My Mother in Law> was discussed deeply in the meeting, and reversal timetable was planned in detail. We hope to deliver a perfect performance.
China Corporate United Investment Holding Co.,Ltd
Address: 10F, A MANSION, 291 Fumin Road, Shanghai, 200031
Mobile
Wechat