Delegation of CCUI attend the 2017 Tbilisi Belt and Road Forum and visit Poti free Industrial Zone
---
On November 28th, The 2017 Tbilisi Belt and Road forum was held in the capital of Georgia——Tbilisi. CCUI's Vice President, Shi Weimin, Chief Engineer,Lu Qiuhong, and Vice President of CCUI Europe S.r.l., Li Xia, were invited to the Forum. The forum carried out a high level dialogue around the economic potential and prospects, trade facilitation, guidelines and challenges for cooperation of The Belt and Road.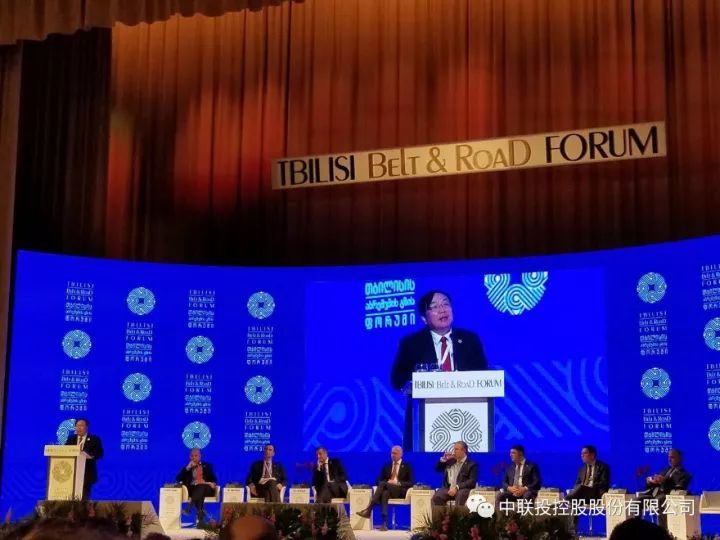 Prime Minister of Georgia, Giorgi Kvirikashvili address in the opening ceremony of the Forum, hoping that the forum could help achieve the initiative of The Belt and Road ". He said that Georgia will cooperate with the international community, further promote the diversification of related transport routes, enhance transport efficiency and promote closer exchanges between Asia and Europe. During the Forum, Giorgi Kvirikashvili, together with vice minister of the Ministry of Commerce of China, Qian Keming, signed a memorandum on the development of the economic zone and the promotion of capacity cooperation. Both sides will expand the complementary advantages and further develop the economic and trade relations between the two countries.
At the welcome dinner party hosted by the sponsor, Giorgi Kvirikashvili(Prime Minister of Georgia), David Aptsiauri(Georgian ambassador to China), Ivane Chkhartishvili (Chairman of Sino-Georgia Friendship Association) , Ren Qingxin(President of CEFC Beijing), Shi Weimin(Vice President of CCUI), Lu Qiuhong (Chief Engineer of CCUI) exchange on the progress of the project on the Georgian Common Market Cooperation Zone.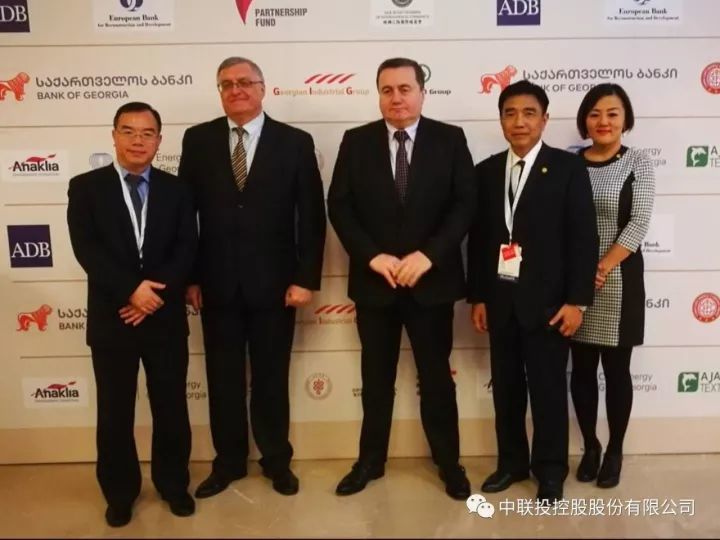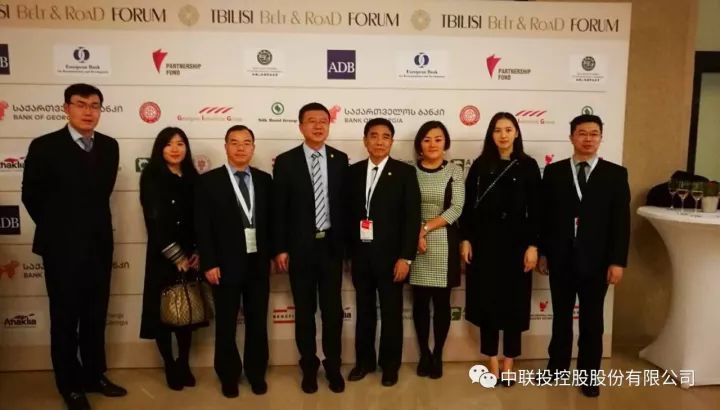 What is Georgian Common Market Cooperation Zone?
Georgian Common Market Cooperation Zone is the upgrading of Poti free industrial zone. It will focus on manufacturing, trade logistics and financial services for years to come, creating an innovative demonstration area for the two countries to carry out multi directional economic cooperation and development. It will be a bridgehead for Chinese commodities, international capacity cooperation projects and products to head for the markets of Europe and Central Asia.
At the end of the Forum, Shi Weimin(Vice President of CCUI), Lu Qiuhong (Chief Engineer of CCUI) went to POTI free industrial zone for field investigation.Shi Weimin said that the free industrial zone is full of potential,and we must unswervingly give full play to the market advantage and tap the potential of the market, making Georgia a key component of The Belt and Road initiative and become an attractive channels between East and West.