CCUI's chairman was invited to attend the Sino-EU Forum on Sustainable Urban Development
---
From March 19th to 21th, 2017, Sino-EU Forum on Sustainable Urban Development and the sub-forum on 'Sino-EU cooperation innovation model: Common Market Area in Georgia' were held in Putian, Fujian. CCUI's chairman Jianhua Wei was invited to attend the events.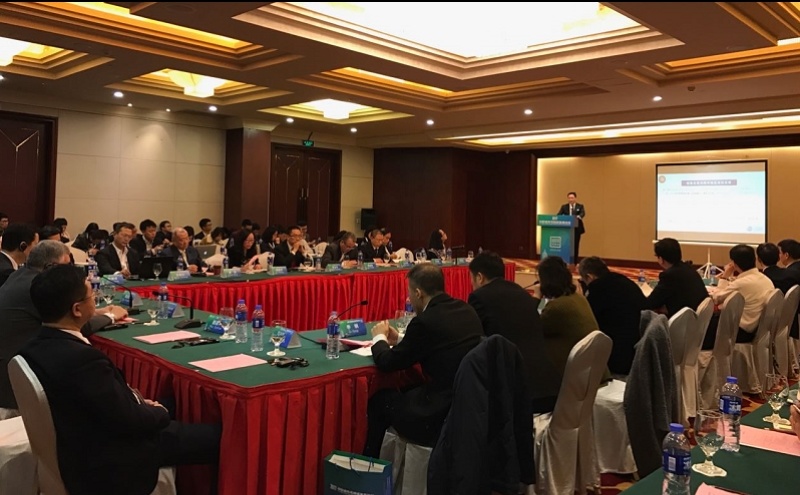 As 'The Belt and Road' initiative continues to advance, and the China-Georgia cooperation continues to expand the depth and breadth, both enterprises become an important pioneer and promoter of this cooperation. Commissioned by our shareholder—CEFC, CCUI actively talks with the Georgian government aimed to promote the establishment of the Common Market on the 'Silk Road' (hereinafter referred to as the 'Common Market') which has the nature of free trade zone and the bonded zone. This cooperation model has important reference significance for China-Georgia and even Sino-EU to deepen their partnership.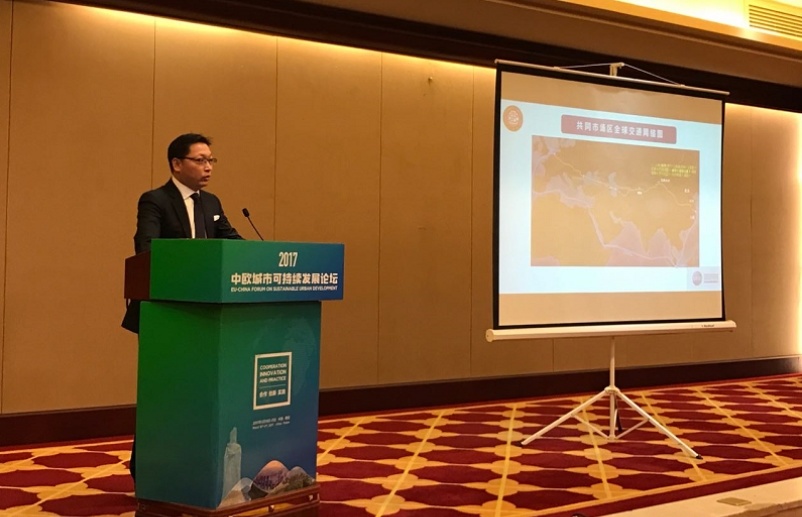 On the seminar of 'Sino-EU cooperation innovation model: Common Market Area in Georgia' that held in Putian, Mr. Wei Jianhua, Chairman of CCUI and the Common Market Area Project, delivered a keynote speech on the Prospects of Common Market Area along the New Silk Road, saying that the Common Market is an integration of the industrial park and the free trade zone, which would vigorously develop regional commodity trade, export processing, technical cooperation, integration of warehousing logistics and cross-border financial. In addition, it would actively promote the export of competitive technology, capacity and products of Chinese enterprises to the Eurasian region.
Chen Hongwan, deputy director of the Urban and Suburb Reformation and Development Center of the National Development and Reform Commission, said that through the construction and development of the Common Market we can build a bridge head for 'The Belt and Road' to transfer and connect, but also help Georgia to build the logistics center and traffic hub between Eurasia.
Finally, Georgian Ambassador to China, David David Apchauli, said that Georgia attaches great importance to the cooperation with China and is committed to the construction of free trade zones, which highlights the great relationship between China and Georgia.
In recent years, China and Georgia have deepened their cooperation under the framework of 'the Belt and Road' initiative. China is the fourth largest trading partner of Georgia. He said that both sides have signed the 'Memorandum of Understanding on the substantive conclusion of the China-Georgia Free Trade Agreement negotiations', the free trade agreement will soon be signed as well. He added that Georgia welcomes all walks of China to invest and inspect in Georgia.